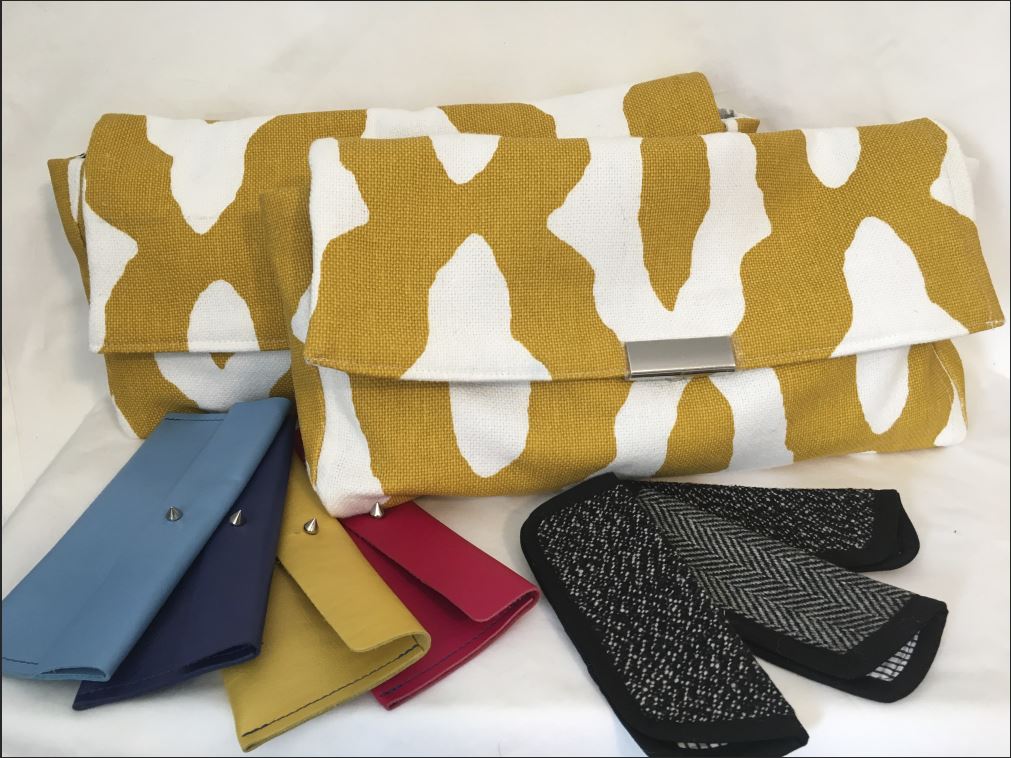 Hand Bag and Eye Glass Cases
Created from up-cycled textiles from post consumer waste, including wool coats, men's dress shirts,and window treatment samples.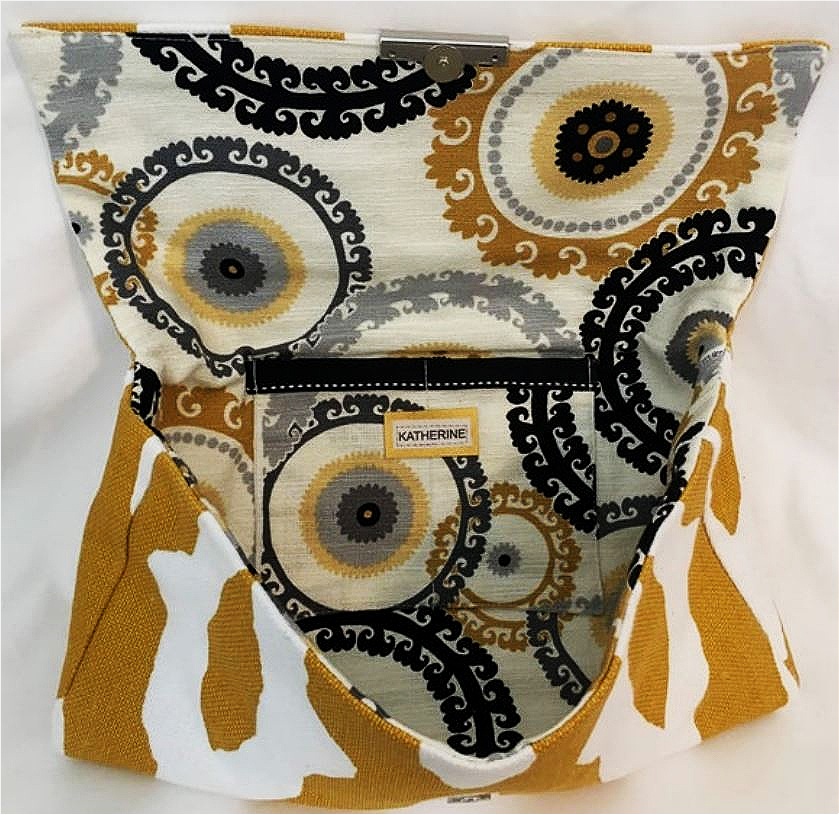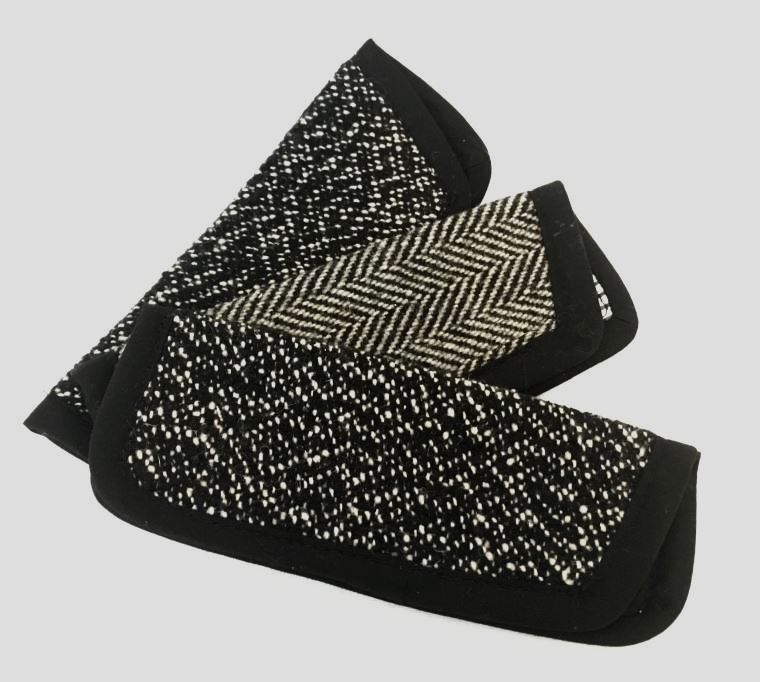 Cases for Readers
Made from Wool Boucle and Herringbone re purposed textiles,. Internal lined with re purposed Men's dress shirt textiles.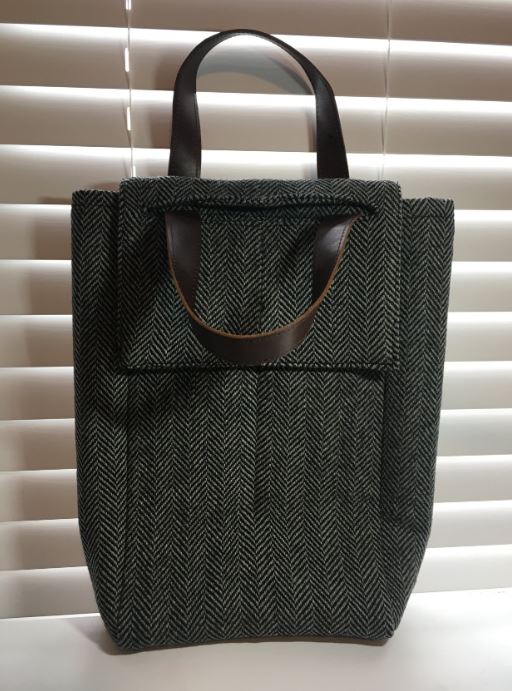 Wine Bag _ Front Elevation
Created from Post consumer waste Men's wool coat and discarded leather scraps from factory.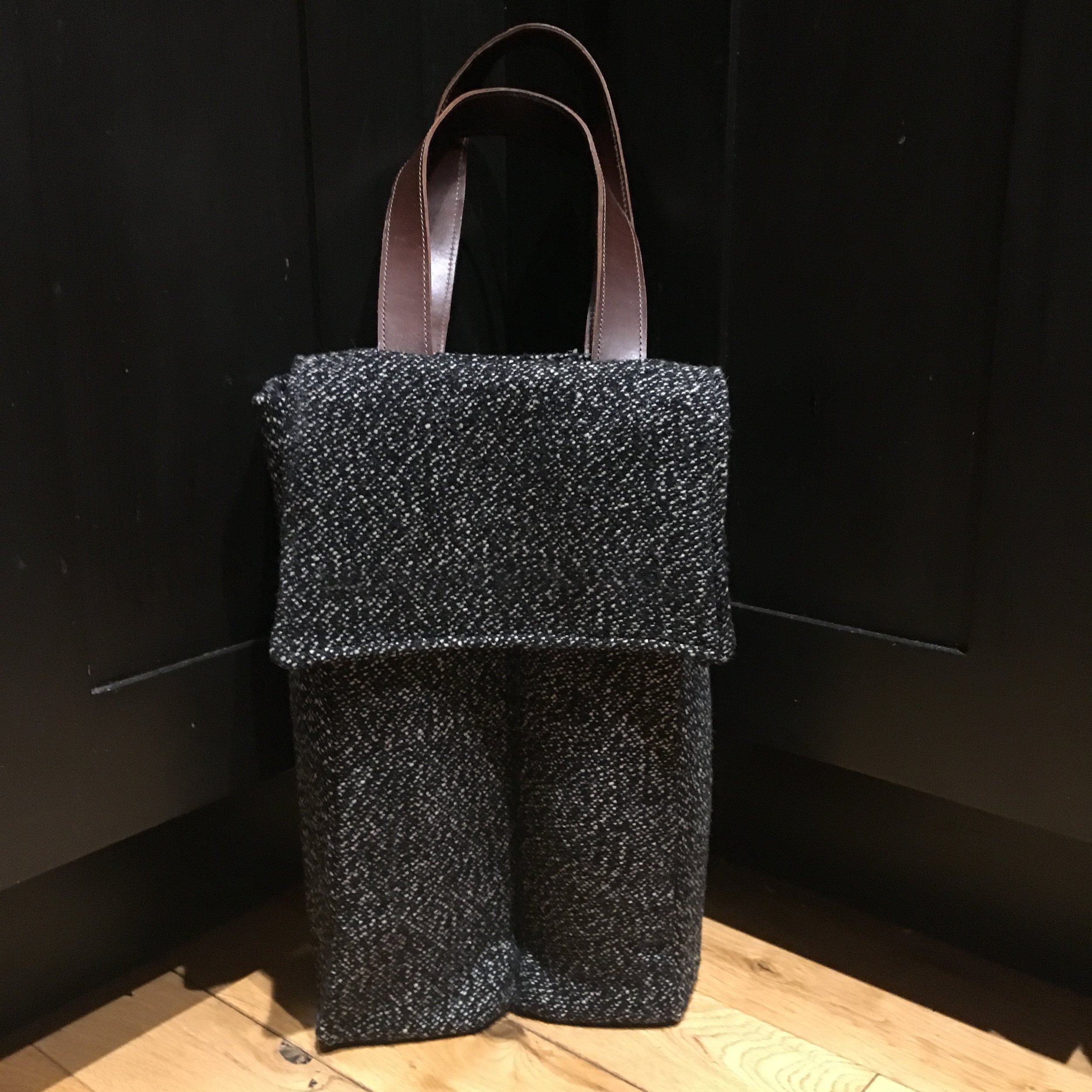 Hand Bag
Front - Shiny Vegan Leather
Hand Bag
Hand Painted Ombre and Swarovski Crystals on Wool
Purse
Hand painted Wool with Swarovski Crystals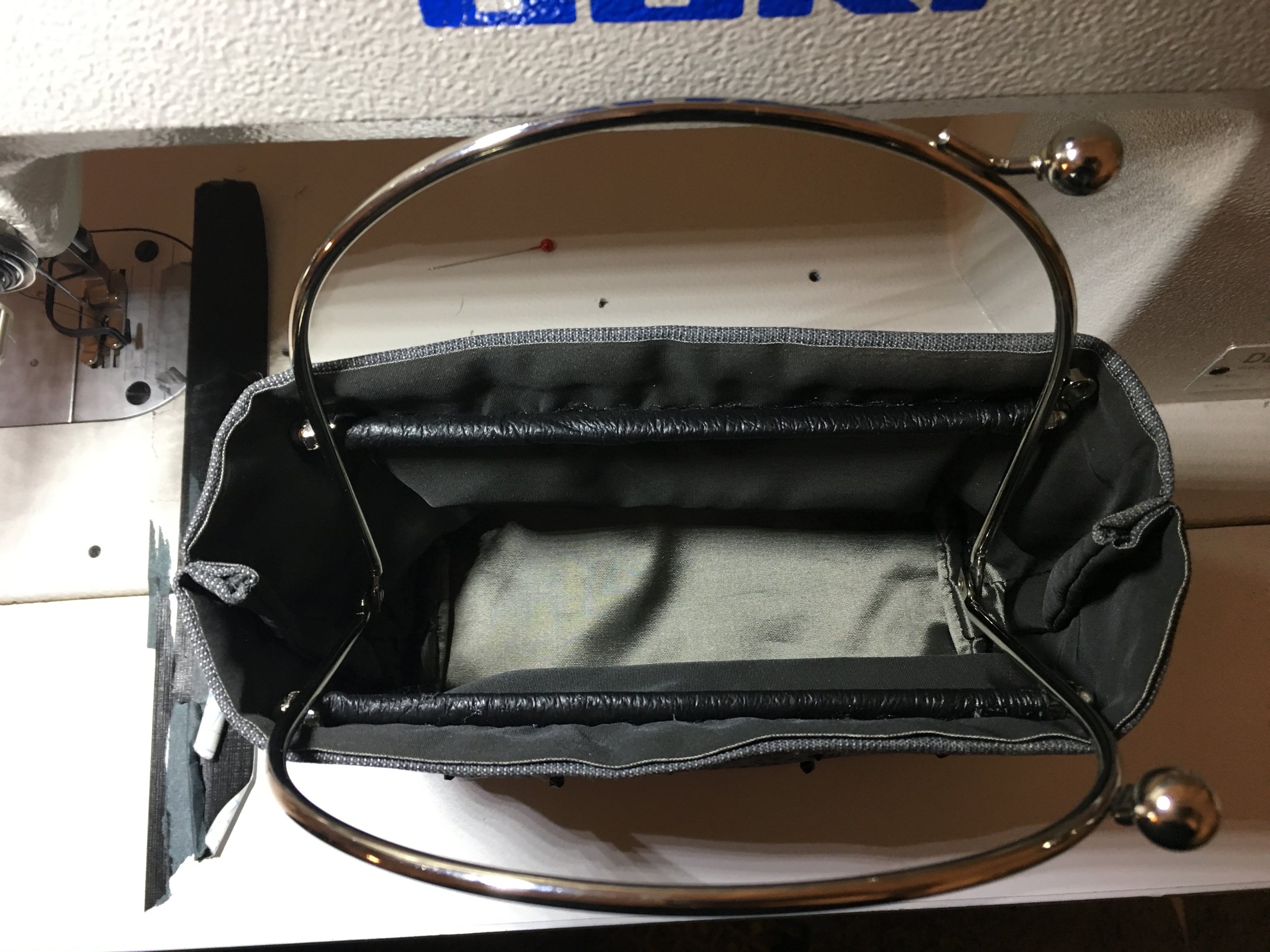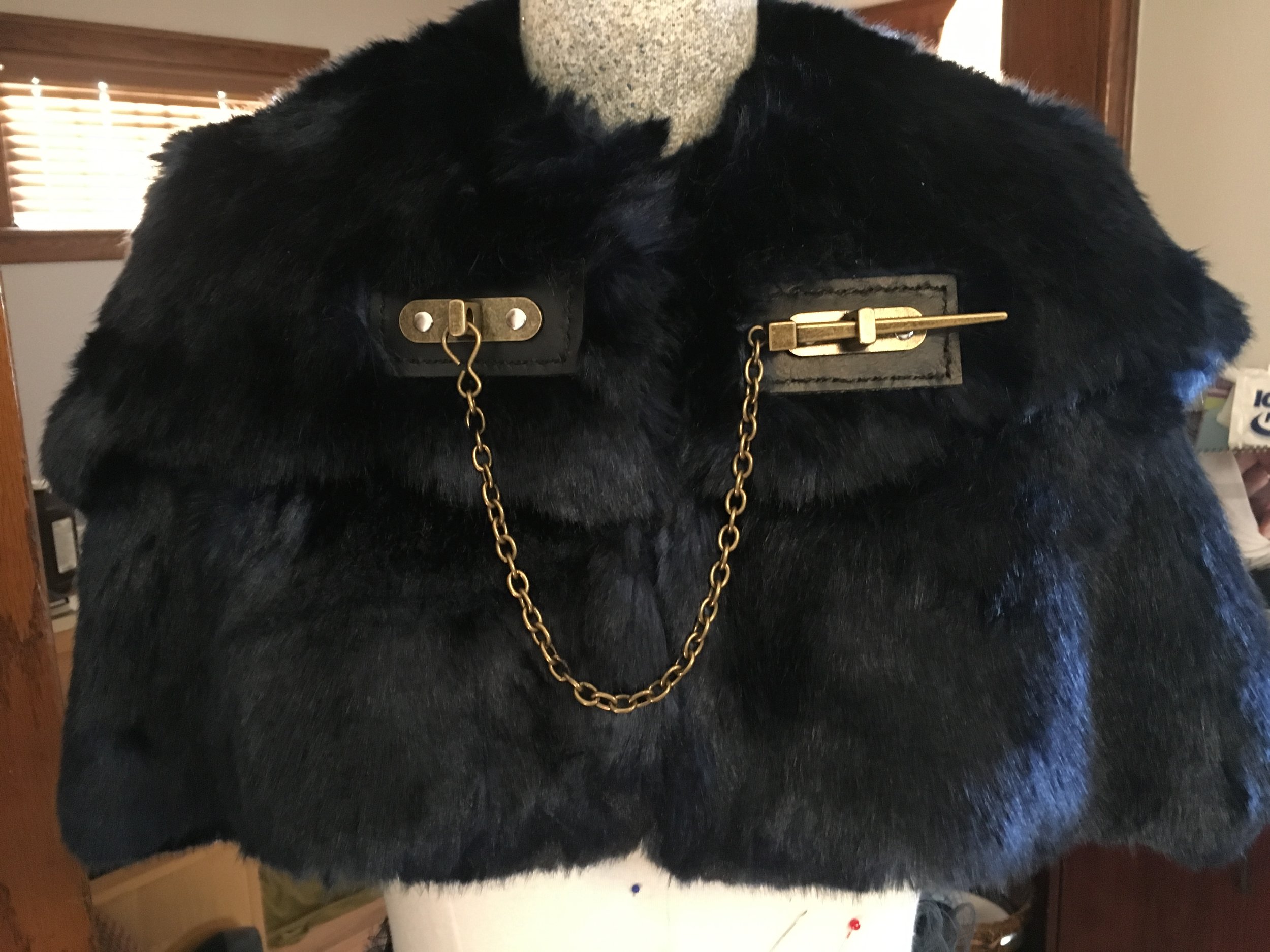 Fur free Fur Cape
2 tiered Faux Fur Cape with Silk Charmeuse Lining and leather and brass hardware.