Couture Sweater and Ruched Pants
Hand Painted Ombre Sweater with Lace Overlay Applique
Ruched faux patent leather pants.
Hand painted sweater beneath layer of lace applique.
Couture Bias Silk Gown
Hand Dyed, Ombre, Hammered Silk
Couture Ensemble
Ribbed Skirt and Top, elegantly draped pocket details,
sleeveless open back top.
Couture Gown
Men's Wool Suiting, hand painted details, hand beaded crystals, built in corset, silk lined, hand pleated tulle.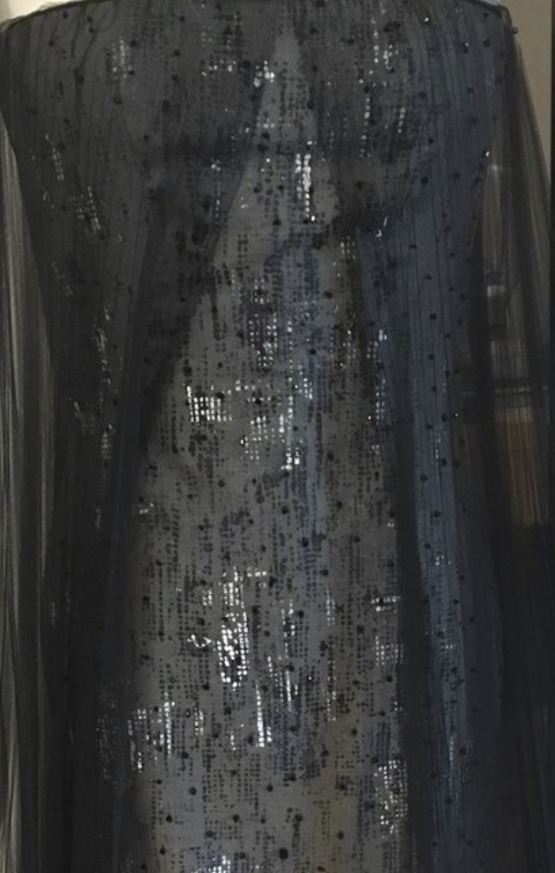 Couture Gown
Detail of hand painting on wool reminiscent of city lights from architectural -interior background.
Couture gown
High neck line with peekaboo detail and side slits in sequin shimmer fabric.
Couture Ensemble
Draped linen, wool, silk skirt with hand stressed fringe.
Draped Ribbed top with ruched sleeve and fringe detail.
Couture hand draped skirt
Hand stressed fringe detail. I love experimenting with different textiles and their unique properties.
Couture Ensemble
Hand painted ombre sweater with lace overlay and applique.
Ruched faux leather pants.
2018 Fashion FInale
Finale Lineup of 6 elegant evening looks.